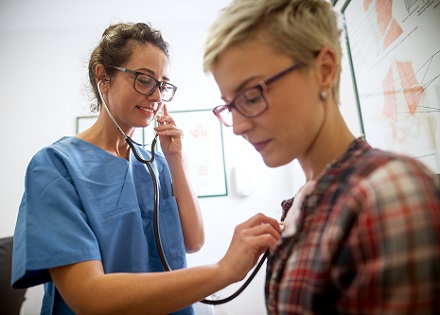 Restoring Primary Care Reimbursement is Critical for Vermont Primary Care Survival
Please tell the Vermont House Health Care Committee to allocate one-time, federal funds to restore recent cuts to the Medicaid Physician (RBRVS) Fee Schedule, to bring primary care Medicaid rates to 105% of Medicare and to provide additional years of primary care scholarship funding. Now is a critical time for Vermont to invest in the sustainability of primary care.
Despite being called a key priority by lawmakers, Vermont primary care has experienced a gradual erosion in reimbursement, including cuts in the 2021 Medicaid fee schedule, decreases in vaccine administration fees, and decreases overtime to primary care case management fees. While these decreases appear to be small in number, this comes at a time when primary care practices cannot absorb additional cuts. Primary care and particularly independent primary care, is stressed in a number of ways – financially, administratively, and subject to severe workforce shortages.
With flush coffers, the House Health Care Committee is considering how to best invest additional funds into Vermont's health care system.
Please tell them:
How all of these small reductions add up to impact your practice;
That the restoration of this funding is essential for primary care practices' survival through the pandemic and beyond; and
That additional primary care scholarship funding is necessary to ensure future access to primary care in Vermont.
Please contact these lawmakers TODAY: wlippert@leg.state.vt.us; adonahue@leg.state.vt.us; 'LHoughton@leg.state.vt.us ablack@leg.state.vt.us; eburrows@leg.state.vt.us; mcordes@leg.state.vt.us; lgoldman@leg.state.vt.us; elong@leg.state.vt.us; wpage@leg.state.vt.us; apeterson@leg.state.vt.us; BCina@leg.state.vt.us; cmcgovern@leg.state.vt.us;
Thank you! For more information email Jill at jsudhoffguerin@vtmd.org
Prior VMS Testimony and Resources regarding Primary Care Reimbursement:
VMS Comments DVHA 2020/2021 Fee Schedule
VMS Comments DVHA Fee Schedule 2019/2020
VMS Primary Care Case Management FY2019
Rural Health Taskforce 2020Rural Health Services Task Force- Act 26 of 2019 - Report & Recommendations.pdf