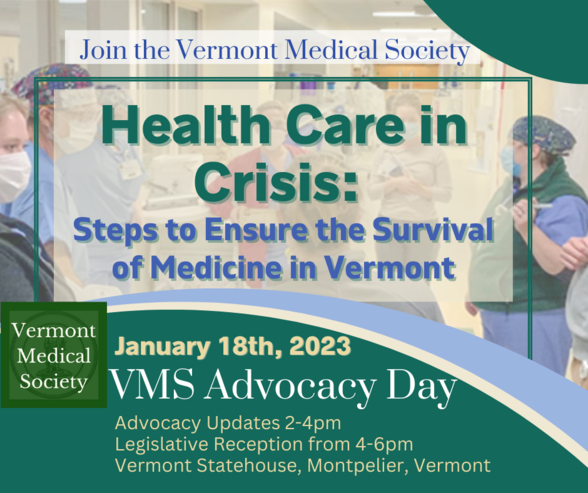 You are invited to the Statehouse in Montpelier to meet the 2023 class of legislators and to use your voice to advocate for health care policies to improve your practice environment. This is a unique opportunity early in the new legislative session to let lawmakers know how they can help address the pressing issues you and your patients are facing. You are invited to attend in-person for all or some of our advocacy activities, including:
2-3pm: Advocacy Know-How: Learn more about the 2023 VMS Policy Priorities and how to engage your lawmakers on these topics
3-4pm: Observe Statehouse Committee Work: Observe Legislative Committees at work discussing issues relevant to your practice and patients (with possible limited opportunities to testify)
4-6pm: Legislative Reception in Cafeteria: Invite your lawmakers to attend our reception "Health Care Crisis: Steps to Ensure the Survival of Medicine in Vermont"
Please reach out to Jill with any questions at jsudhoffguerin@vtmd.org
Register here for one or all components of the day!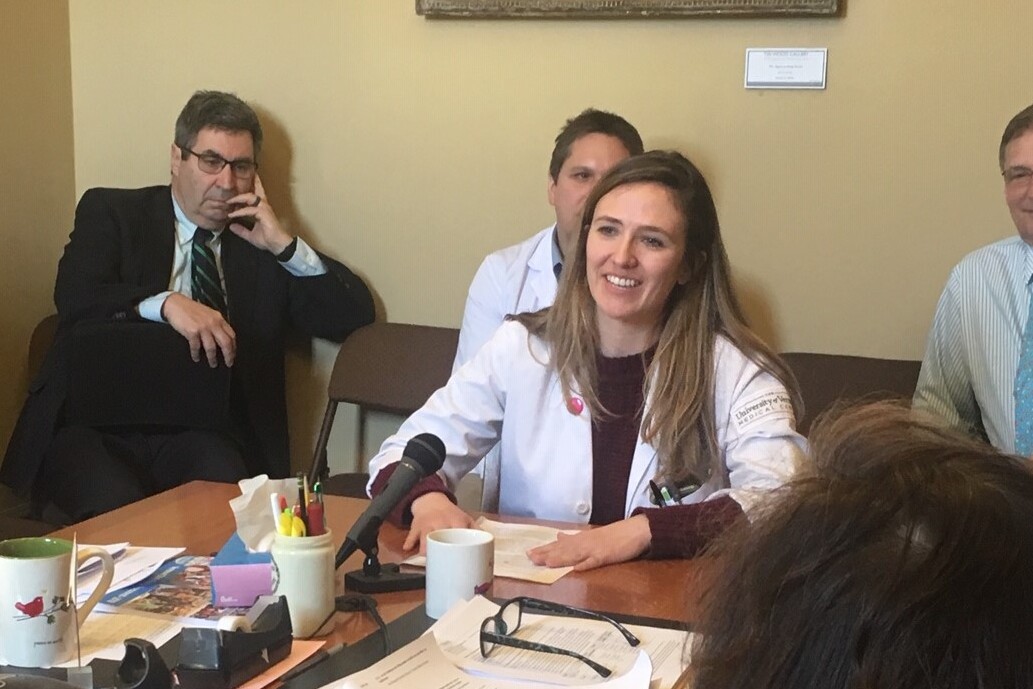 Your voice can make a difference!
Now more than ever, VMS member voices are critical to improving care for Vermonters, Vermont's health care system and your practice environment.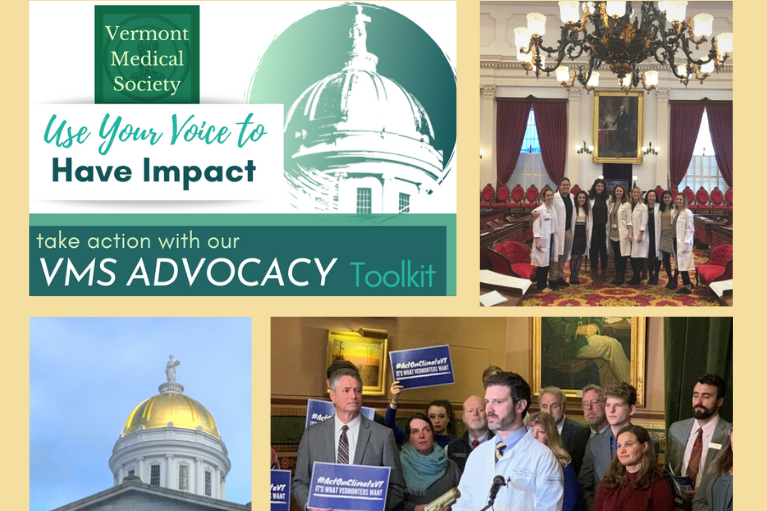 Learn how to craft your message!
The VMS has created this toolkit to help you craft an effective advocacy messge.