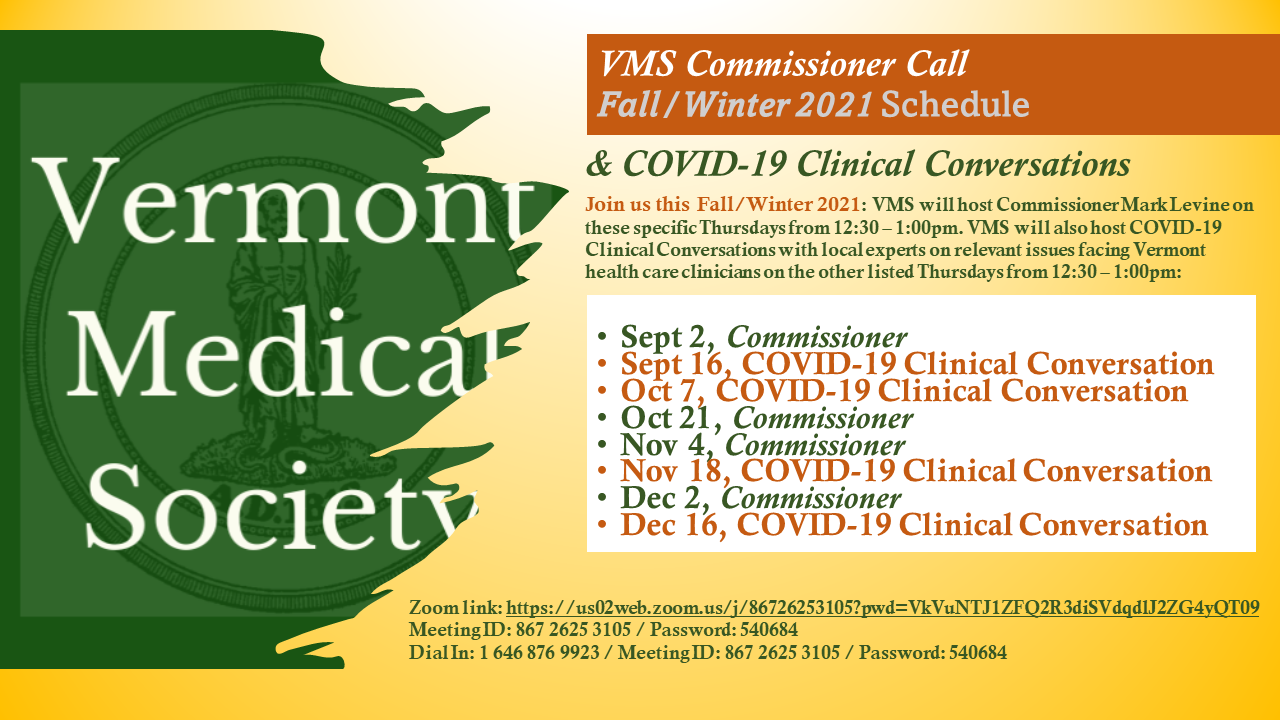 Commissioner Call Update Now on Specific Thursdays at 12:30pm
Join us this Fall/Winter 2021: VMS will host Commissioner Mark Levine on the specific Thursdays listed above from 12:30 – 1:00pm.
VMS will also host COVID-19 Clinical Conversations: The VMS will also host local experts on relevant issues facing Vermont health care clinicians on the other listed Thursdays from 12:30 – 1:00pm. These conversations will be designed to cover the most pressing COVID-related issues during the time period surrounding each discussion. Please reach out to Stephanie Winters at swinters@vtmd.org to share topics you think we should cover.
Join Zoom Meeting -https://us02web.zoom.us/j/86726253105?pwd=VkVuNTJ1ZFQ2R3diSVdqdlJ2ZG4yQT09
Meeting ID: 867 2625 3105 / Password: 540684
Dial In: 1 646 876 9923 / Meeting ID: 867 2625 3105 / Password: 540684