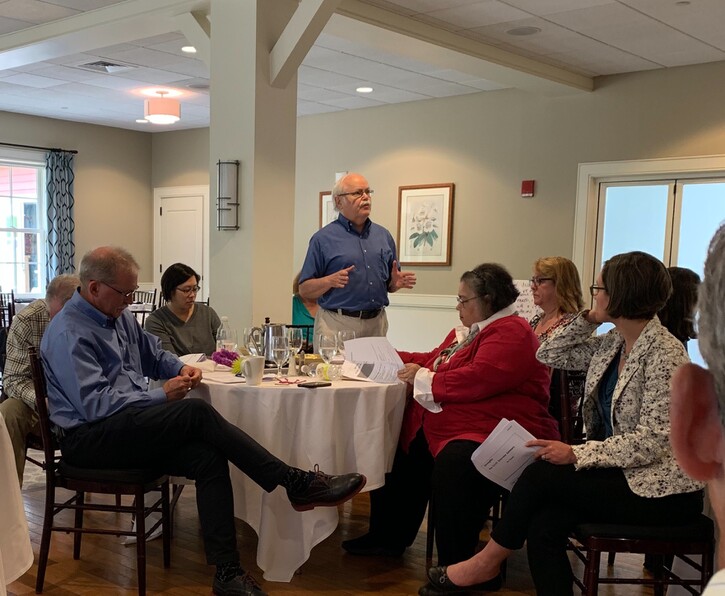 VMS Resolution-Adoption Process – Help Direct the Work of YOUR Society
VMS welcomes members to submit resolution ideas! Resolutions set the policy positions of VMS and often drive VMS advocacy work at the state and federal levels.
The VMS resolution-adoption process was modified in 2021 via an update to the VMS Bylaws. Resolutions may now be submitted on a year-round basis, any time by any committee or section of the Society, the Board or individual members of the Society, including student members. Resolutions are intended to express composite positions of the VMS and are to suggest a significant course of action to be taken by the Society. To see adopted VMS resolutions, click here.
Typical resolution-adoption procedures include:
Once a resolution idea is submitted by a member, the resolution will be reviewed by VMS staff, who may assist with further drafting or clarification.
Resolutions are then distributed for comment and non-binding survey to all membership.
At a Board meeting after gathering member feedback, the VMS Board will review the resolution and feedback of membership. Typically, the author(s) of resolution will also be invited to present the resolution and VMS members will be invited to attend the meeting to participate in the discussion. All resolutions presented to the Board then require a majority vote of the Board for action, including adoption, amendment or referral.
To submit a resolution idea, please fill out the form, available here or contact jbarnard@vtmd.org for further assistance.