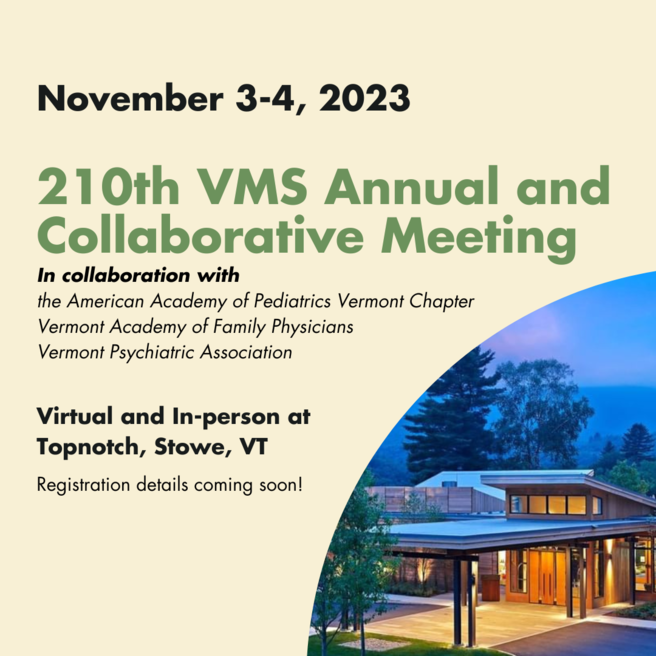 The 210th VMS Annual Meeting will be held on November 3rd and 4th in person at Topnotch Resort, Stowe, VT, with virtual options. The weekend will be filled with educational content, time spent with colleagues, policy-setting meetings, and the opportunity to honor physicians and other health care leaders across the state. VMS' Annual Meeting, hosted in collaboration with the American Academy of Pediatrics Vermont Chapter, the Vermont Academy of Family Physicians and the Vermont Psychiatric Association, will be a celebration of the unwavering commitment Vermont clinicians have to their practice and to the deep connection VMS members have with each other.
During the VMS Business Meeting, the VMS President will steward the organization through elections and issues affecting its members. Afternoon CME sessions will provide insight on issues effecting health care practitioners and their patients.
_______________________________________________________________
Every year, VMS asks our members to nominate Vermont leaders who have provided outstanding contributions to the medical profession, to health organizations and to the welfare of the public. To nominate someone for a VMS Leadership Award or read all the award descriptions, click here.