Mildred Reardon Student Scholarship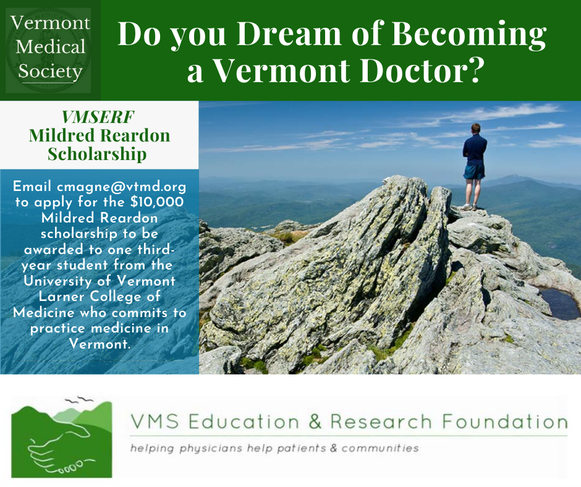 Each year, the Vermont Medical Society's Education and Research Foundation (VMSERF) awards one Mildred Reardon scholarship of $10,000 to a University of Vermont Larner College of Medicine current third-year student committed to practicing medicine in Vermont.
The scholarship is made to a student interested in any specialty, with a preference for specialties in high need in Vermont. The scholarship is tuition-linked and is paid directly to the Larner College of Medicine towards tuition. The Committee does consider financial need in selecting a candidate.
The award is presented at the VMS Annual Meeting, held in the late Fall.
For questions or more information, contact Colleen Magne, Business Manager, Vermont Medical Society, 1-802-223-7898 or cmagne@vtmd.org.