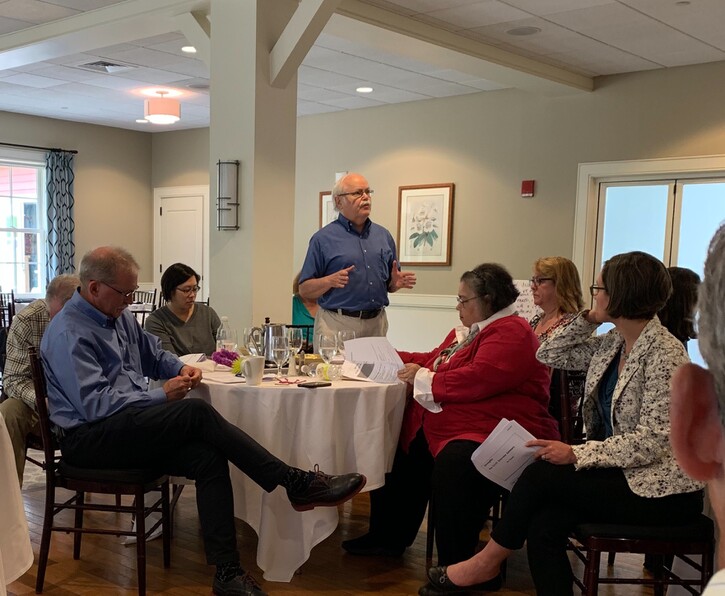 Every year at the VMS Annual Meeting VMS members debate and approve resolutions that guide VMS staff and leadership in their advocacy and public policy efforts during the next legislative session and into the future.
Any VMS member can propose a resolution.
Resolution Timeline

The VMS Annual Meeting takes place in the Fall every year, around the end of October/beginning of November, but the resolution process begins far in advance. VMS members who would like to draft a resolution should be prepared to meet this approximate timeline.
VMS staff is also available to assist in any of these steps.
Mid-June VMS Council Meeting/Retreat - Submit a rough concept or draft of the proposed resolution to VMS staff before the mid-June Council Meeting/Retreat in order for review by the Council at this meeting.
June-Early August - Submit to VMS staff a complete draft of the resolution. VMS staff will send a survey with all of the draft resolutions in mid-August to the full VMS membership in order to receive feedback and non-binding comments on each resolution.
Mid-September VMS Council Meeting - The Council will review and vote on whether the Council supports, opposes, or suggests changes to each resolution, taking into consideration the survey with VMS comments and feedback.
VMS Annual Meeting - The proposed resolution, along with the Council position, will be presented to the VMS members that are present for the Business Meeting portion of that year's Annual Meeting. Only VMS members that are present for the meeting will have their votes counted. This meeting will follow Robert's Rules.
VMS Council Meeting following the Annual Meeting - Any discussions regarding resolutions that were not resolved during the Business Meeting may be referred to the VMS Council to determine the next steps and actions.
Please review the VMS Resolution page for our existing policies and contact VMS Staff if you have any questions regarding the resolution process.