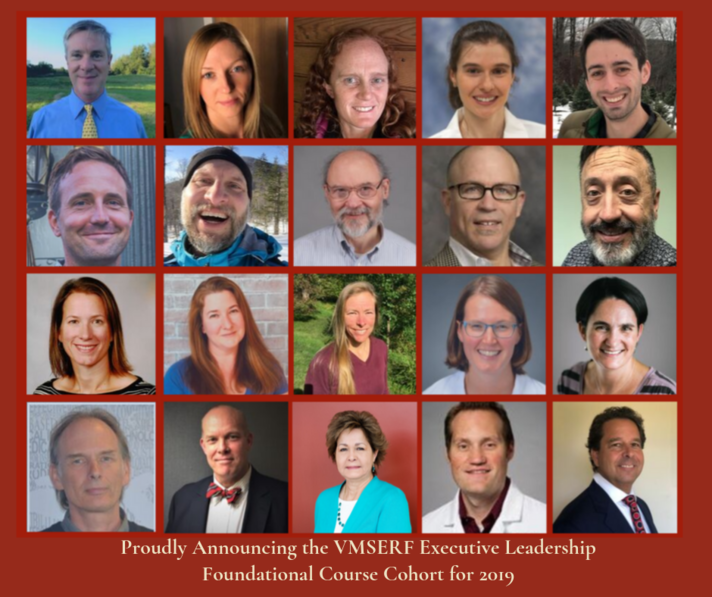 Graduate from UVM Medical School, trained in anesthesiology at UVM. Served 4 years in US Navy as anesthesiologist. Enjoy the outdoors with family.
Kevin has been with University of Vermont Medical Center for 23 years. In his current role, he practices in the Emergency Department as a Physician Assistant and is responsible for the medical management of patients who present to the ED. In addition to his duties in the Emergency Department, Kevin has also made a contribution to the UVMMC organization by leading the Physician Assistant Student Program, and serving on the cross-departmental Advanced Practice Provider Council. Kevin was appointed to the UVM Medical Faculty in 1997. He also holds faculty positions with the University of New England and Massachusetts College of Pharmacy and Health Sciences.


Prior to joining UVMMC, Kevin served in the United States Army National Guard, 10th Mountain Division, 132nd Infantry as a Medical Officer and supported the Mountain Warfare School for 9 years. He also worked in Boston at Tufts University and New England Medical Center on a Neurological Surgery service managing patients and assisting in neurological surgery.


Kevin holds a Bachelor's of Arts Degree in Economics from the University of Vermont, as well as a Bachelor's of Science Degree from the Armed Forces Interservice Physician Assistant Program.


Kevin has been an active member of the community. In addition to having served on the Williston School Board, he has also coached youth sports, including hockey and soccer. He lives in Williston with his wife and two daughters.

I grew up in Maine and move with my husband to Vermont in 2010 with our two girls to be close to his family. I love the outdoors and growing our own food. We just returned from a year sabbatical in New Zealand, and we are happy to be home!
Completed fellowship in Adult Critical Care at Dartmouth Hitchcock in 2008 and has worked as an intensivist in the MICU at UVMMC since 2011. Currently serving as the medical officer for the Regional Transport System and Regional Transfer Center of the UVM Health Network
Leah Costello, MD graduated from the University of Vermont College of Medicine in 2007 and completed her residency in pediatrics at the University of Utah. She has worked in primary care since completion of residency and joined Timber Lane Pediatrics in South Burlington in 2016. She is interested in population health and quality improvement, serving on committees at OneCare and VCHIP.
I have been an attending emergency physician at NMC (Northwestern Medical Center) for 20 years. I am also a physician informaticist and have been involved with the deployment of several EMR in our emergency department, as well as consulting with other facilities in the same capacity. Most recently I have taken a position as Medical Director of the Emergency Department and Urgent Care at NMC.
Ellen Cheney Davis is a General Surgeon who moved to Vermont this summer to join the Staff at UVM Porter. For the last six years she was practicing in Western Central Maine but trained in Louisiana (her home state) at LSU Health Science Center in New Orleans including a residency in General Surgery.

Working in Critical Access Hospitals is a "must have" now that she has experienced the true community of working in these settings. When she is not at work she enjoys cooking, is a beginner knitter, and along with her husband Todd (a true "Mainer") is a hobby beekeeper.
Graduate and Medical School at UVM - go Cats. Father of two Vermontsters.

Owner of a Vermont trout stream. Surgeon in, and CMO of, a CAH in Vermont - Copley Hospital in Morrisville.
I am currently a Post-Acute Care physician at BMH, having come from several years working in Hospice and Palliative Care in Maryland.
As a grown up I served the U.S. Peace Corps, worked in urban public health and then went to medical school in Brooklyn, NY and trained in Pediatrics at UVM. Fast forward to present day I work in a large outpatient private practice and enjoy teaching and committee work. I live in Charlotte with my husband Jesé Moore and three boys.
I completed medical school and both adult and child psychiatry training at University of California, San Francisco. I have been employed at the Brattleboro Retreat for seven years, initially as a staff psychiatrist, and then transitioning into an administrative role two years ago. I currently serve as the Medical Director of Adult Inpatient Services, a position I have held for one year.
As a family physician and addiction medicine specialist I have always championed the needs of underserved populations. In my current role, I provide clinical and administrative oversight for medical services at the Brattleboro Retreat. As a physician leader I am interested in creating integrated and collaborative approaches to healthcare that meet patients general medical needs as well as their needs for addiction and mental health treatment.
Board certified & re-certified family physician in full time patient care since 1983. I have been in various practice models including solo self-employed, then staff model HMO (CHP), then group model HMO (Kaiser-Permanente Northeast), and currently since 2000 in a decentralized physician-owned & independent group practice (Primary Care Health Partners) spanning several independent offices across Vermont and New York with resources shared in a central medical services organization (MSO). I am also physician manager for many years in our office of 4 providers at Mt. Anthony Primary Care in Bennington.
John Lippmann, MD is a graduate of UMASS Medical School and completed his training in Family Medicine at Swedish Hospital in Seattle. He joined the medical staff at North Country Hospital and has practiced there since 2003. He has been medical director of Primary Care since 2017 and serves as chair of the Medical Staff Quality assurance committee and liaison to ONEcare as the regional clinical representative. He is married, has three children and enjoys biking, skiing, gardening and cooking.
I am a board-certified Obstetrician-Gynecologist and Family Planning specialist at the University of Vermont Medical Center.
I am a family physician and managing physician at Stowe Family Practice where I am responsible for my panel of patients, overseeing the clinic and other providers, and lead the MAT (medication assisted treatment) team for opiate use disorder treatment. I am the VP of the Vermont Academy of Family Physicians and also on staff at Copley hospital where I see newborns.
In my free time, I am a mother to three young girls, I coach high school lacrosse, I ski whenever I can, and I enjoy working with my husband in the woods during sugaring.
I am a board certified Physiatrist practicing at Mt. Ascutney Hospital and Health Center (MAHHC). Physician leadership development is essential in today's healthcare environment, and is a particular interest of mine as President of the Medical Staff at MAHHC. My husband and I live in the Upper Valley with our two energetic young boys and chocolate lab puppy, and therefore appreciate this comprehensive program being offered locally.
I am a native of Central Vermont and have been practicing Family medicine for the past five years here. I went to Spaulding High school and left the state to pursue my undergraduate education at Colby College, and then medical school at Drexel University College of Medicine in Philadelphia. Following my Family Medicine training in Augusta, Maine I have returned to my home state to practice, and within the past year I have now become the physician site leader of UVMMC Family Medicine Berlin.
I am originally from the UK and now happy to have called Vermont my home for the past 5 years where I have been an Obstetrician/ Gynecologist with recent additional certification in Obesity Medicine at Southwestern Vermont Medical Center, a rural community hospital.
Ryan J. Sexton, M.D. is an emergency medicine physician. He serves as Medical Director of Emergency Services and President of Medical Staff at Northeastern Vermont Regional Hospital (NVRH) in St. Johnsbury, VT. He graduated from the University of Vermont College of Medicine and completed residency in Emergency Medicine at UMDNJ Cooper University Hospital in Camden, NJ. He completed a fellowship in Disaster Medicine and EMS at Cooper Medical School of Rowan University in Camden, NJ. After completion of fellowship training, Dr. Sexton practiced clinically at Cooper Hospital as an Assistant Professor of Emergency Medicine before returning to Vermont to work at NVRH. Dr. Sexton is double board certified by the American Board of Emergency Medicine in the specialties of Emergency Medicine and Emergency Medical Services. Dr. Sexton serves as Medical Advisor to VT District 5 EMS, as the President of the Vermont Chapter of the American College of Emergency Physicians, and also sits on the Vermont Board of Medical Practice. When not working, Dr. Sexton enjoys spending time with his wife, Kara, his two children, and his dog.